It's a followup.
Here's Roger falling through the chronostream in the introduction:
And here's the EGA release's take on that shot:
I immediately thought, of course, the EGA release wouldn't support palette cycling effects. That's the official EGA release, with an ega320.drv, not the later ones with ega640.drv. Totally different.
But what if I were to make SQ4 VGA use ega640.drv? What would happen? Would the background remain static?
Keeping the answer under the fold for all you epileptic viewers out there.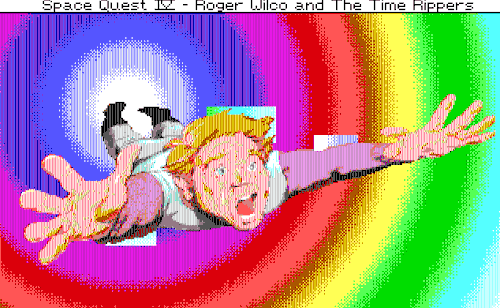 …oh, it's the exact opposite of what happened in ScummVM yesterday.